I MIGLIORI 10 NEGOZI DI TEA A LONDRA
The majority of us think about Tea as soon as they hear "England", innit? We all do, come on! It is a tradition, some sort of stereotype too. We can't deny buying a good Tea while on holiday in London, is certainly very often in our To-Do List. So here we go…. for you: the top 10 Tea Shops in London!
These are the best shops you need to visit, also because their interiors are very often stunning themselves, tea or not tea! Well, lets say they are my own favourite ones!
1.TWG Tea Knightsbridge
Yes, there is a nice Twinning Shop in Leicester Square, but please do visit this one in Knighsbridge because it is absolutely stunning! Teas from 46 different regions, lovely storefront and amazing colours all over the shop.
And yes, you can have a very elengant and tasty Afternoon Tea in here, more info and for booking you can visit OpenTable. Prices go from £13 to £37, per person.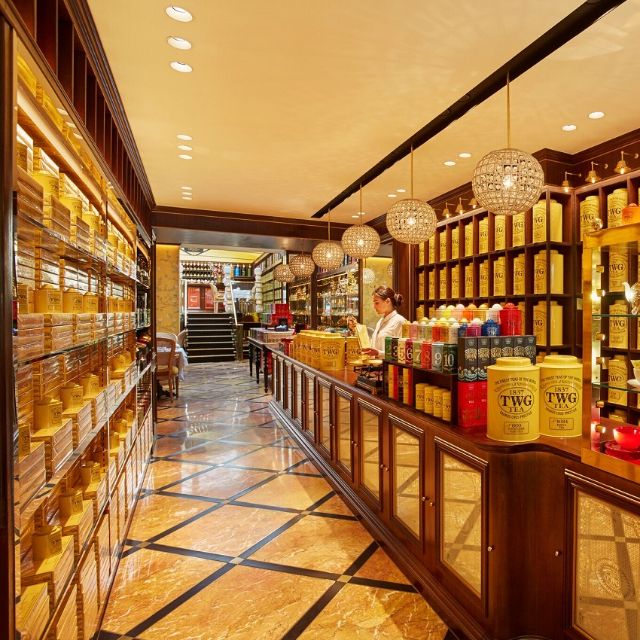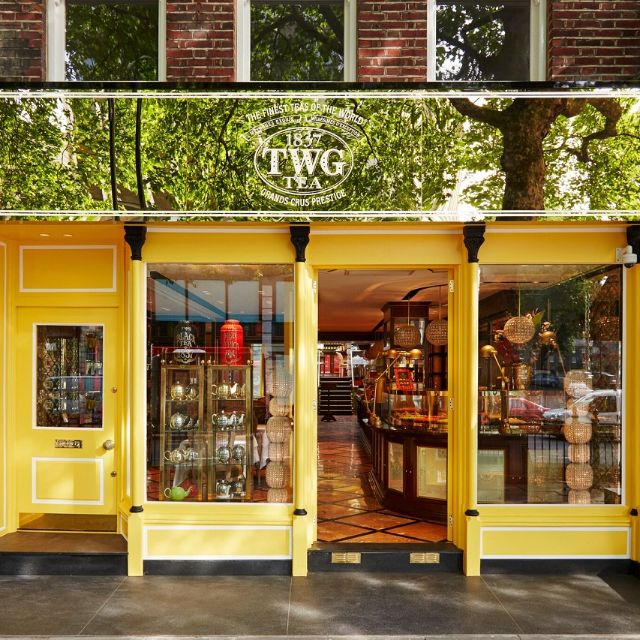 2.T2 Tea Chelsea
This is actually an Australian brand, but as long as we are in London and the Tea is good, why not 🙂 T2 has various shops in London.
From their About Us section on T2 website: "We're always striving to reduce our footprint and give back to the ground that gives us so much. We have big plans to revolutionise the way we do business to ensure we are as sustainable and environmentally friendly as we can be".
I love their packaging, along with their signature teapot, all designed by their special product designer, using vibrand colours. T2 has more then 100 Tea flavours!
3.Fortnum & Mason
We all know already that this one is a Must! Its building is amazing and its windows are elegant and always very elaborate. Going inside F&M is like stepping back in time, all their packaging is stylish and a bit swanky too.
A Tea Bag Box from F&M is, very often, what some friend will ask you to bring back as a gift from London. Of course there is a Restaurant inside too, and it is a magic place for a traditional Afternoon Tea. More info on Menu & how to book, HERE on their website. For Afternoon Tea click HERE.
F&M has several stores, but the main one to visit is located at 181, Piccadilly Street.
4.Postcard Teas
This is so-very different from the well known Tea Shops! Postcard Teas is a small shop with a great history and great principles. From their website we can read "We work with farms that produce small tea in 6 countries across Asia because we believe small producers of less than 15 acres are better for people, places, and planet than the larger producers who supply 99% of all the tea sold in the West including the teas sold as rare, fairly traded or beneficial to the environment. As with provenance, we are the first tea company in the world to sell tea exclusively from small farms."
Dont expect a glamorous shop, they dont care much about being pretty, they will give a high quality teas and lots of expertise instead.
Located in Dering Street, W1S 1AG, London. Bond Street Station
5.My Cup of Tea – Soho
A minimalist-looking shop for teas and tisanes from around the world. This is how they describe their company and what they do: "With a background in herbalism and herbal blending, we started making our own tea and tisane blends using exceptional quality herbs, botanicals and essential oils in unusual combinations. Our product range has grown to include a selection of speciality tea ware, each piece selected with a focus on both functionality and beauty. " (description courtesy from their website page)
They also have tea tasting & workshop. Tutorials are designed around tea tastings, techniques and customs.
Located in 5 Denman Place. Soho, W1D 7AH, London
6.Bluebird Tea Co. – Angel
This is another local & small shop, not a super touristic place. Bird & Blend Tea Co. is an independent, award-winning, tea company, set up by Krisi and Mike, who actually started the Company by packing tea in their flat! They have an endless list of teas, from all over the place. Chai, Decaf, etc – Their merchandising is very lovely too, the tea pots are stylish and minimalist.
Their shop in London is located in Angel, in a lovely area I advice you to go and visit over the weekend. Here a video for you filmed in ANGEL.
Located in 26 Camden Passage, Islington, N1 8ED, London
7.London Tea Exchange
Ok so lets be honest, this is posh tea 🙂 Luxury tea market stuff!
From their Website: "For it is here that luxury is experienced through the richness of purity and authenticity, discovered in the beauty of artistry and delivered with an intuitive response to personal expectation."
Mugs, cups & other accessories…it is all so elegant and stylish here. Their choise of teas is not that big, because they focus on quality, not quantity. So just a few blends, but top quality ones. Their store/tea room looks more like an old library rather than a tea-shop. Sofisticated interios and a very cosy but elegant vibe. Definitely deserves a visit.
Located in London Tea Exchange , 103 Brick Lane, London, E1 6SE
8.The Tea House
I love this tea shop, honestly, I love it! They are specialized in loose leaft tea and their shop is located in trendy Seven Dials. You cant miss it because their shop frame is red and filled with tea tins and boxes! And guess what, I do have a VIDEO filmed in Seven Dials for you to watch and enjoy!
From their website: "We source the highest quality loose leaf tea and our aim is simply to encourage you to explore and discover the true pleasure of this wonderful infusion. All our team members are enthusiastic tea drinkers with specialist knowledge to assist you in selecting the teas and infusions from our extensive range that will suit your tastes. As well as selection assistance, we provide information and brewing advice online and in our store to ensure that you get the best from your tea and accessory choices."
Its a family run business and their passion for great quality tea has been handed down from a generation to another. They also have amazing Tea Gifts Sets, and I honestly think their tea sets are the best ones!
Located in The Tea House,15 Neal Street,Covent Garden,London,WC2H 9PU
9.Whittard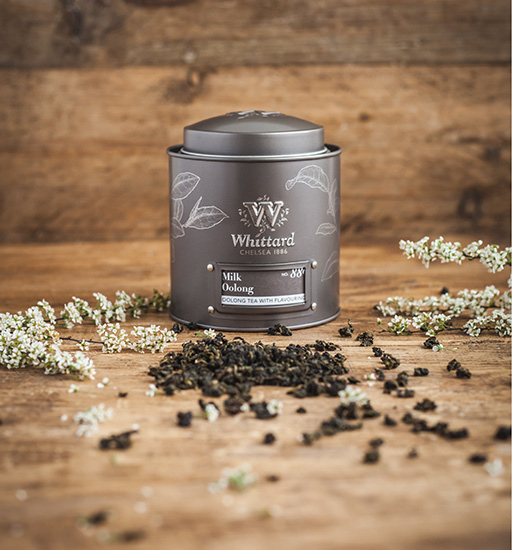 It is a very commercial tea, lets be real, but its really good quality tea and good price too. They have nice sets of cups and adorable tea-pots, plus endless type of teas. Their style for cups, mugs, post etc changes quite often, with new themes each seasons, last year they had a whole mug collection Alice in Wonderland themed. Adorable! So yes, please do go to Whitterd, just because it is often the most obvious choice doesn't mean it is not good, quite the contrary actually. They have different shops in London, probably I would go to the one in Covent Garden! They also sell coffee & hot chocolate!
COVENT GARDEN MARKET PLACE,

9 The Market place, London, WC2E 8RB
10.Drury tea & Coffee
Family run and owned tea shop, they supply a large number of hotels, restaurants and cafes in London, but they also have their own physical shop in Covent Garden. To choose which tea to buy here will not be easy, they have over 120 blends, loose leaf teas and also in bags.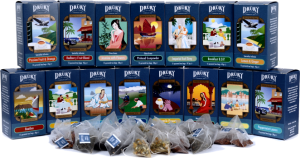 From their website: " it has over 80 years' experience of blending quality teas and roasting gourmet coffees, which makes us the automatic choice for a wide spectrum of foodservice outlets – coffee shops, restaurants, pubs, hotels and offices."
Located in 3 New Row, Covent Garden, London WC2N 4LH
……………………………….
..and thats all! Do you have your favourite tea shop in London?!